Quality of education
Good teaching matters!
Together with the team, we look critically at our curriculum and the results of the students.
In addition, we think it is important that children are co-owners of learning. We achieve this by looking together with them at what is already working and at which learning goals still need to be worked on.
We strive for every child to develop as well as possible and get the best out of themselves.
The table below shows the final results of our education.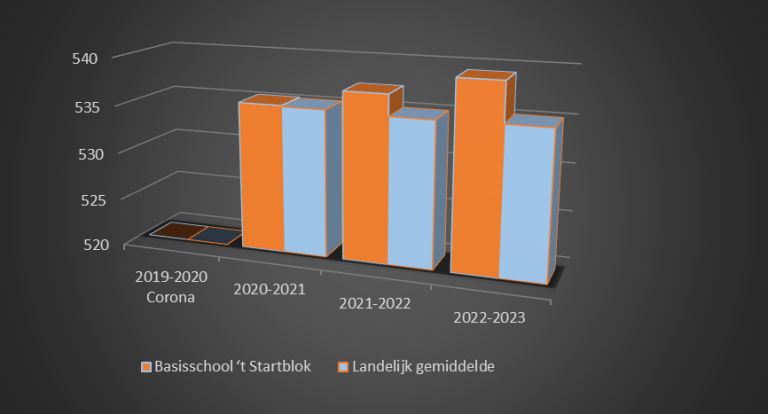 School year

Basisschool 't Startblok

National average

2019-2020

Corona year

--------

--------

2020-2021

535,5

535,4

2021-2022

537,4

535,2

2022-2023

539,4

535,3